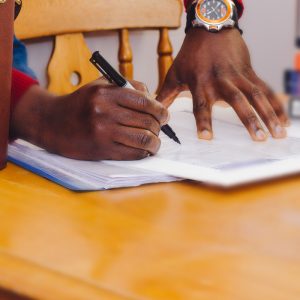 <!– Google Tag Manager –>
<script>(function(w,d,s,l,i){w[l]=w[l]||[];w[l].push({'gtm.start':
new Date().getTime(),event:'gtm.js'});var f=d.getElementsByTagName(s)[0],
j=d.createElement(s),dl=l!='dataLayer'?'&l='+l:";j.async=true;j.src=
'https://www.googletagmanager.com/gtm.js?id='+i+dl;f.parentNode.insertBefore(j,f);
})(window,document,'script','dataLayer','GTM-MFCR6KD');</script>
<!– End Google Tag Manager –>
Servant Leadership Scholarships
Méndez Scholarships Non-Profit is passionate about funding merit-based servant leadership scholarships; and, genuinely recognizes that our prospective applicant's on-going servant leadership is a key factor in their academic and professional long-term success. We humbly hope to further encourage our scholarship recipient's servant leadership abilities. Whether propspective applicants are in an undergraduate, graduate or post-graduate UK or USA-based business, engineering, pharmacy or refugee protections academic program, we strive to deliver integrity in our scholarship review process. We strive to meet tuition funding needs based on verifiable on-going servant leadership in a community, in their work place or on-campus to those who have less. This goes beyond volunteering. Over the decades, our scholarship recipients have identified the needs of those who have less and delivered tangible solutions. In some cases, even injustices have been remedied! This is the chief cornerstone for merit-based Servant Leadership scholarships awards irrespective of an intimate relationship with our Lord Jesus Christ ~
Servant leaders may use our online form. Include your university domain email address. Please note: no public domain email addresses like AOL, GMail, Hotmail, MSN or Yahoo accepted.
just the facts, please
State the academic program (business, engineering, pharmacy or refugee protections) that you are actively-attending, your year (sophomore, junior, etc) in the program, and your university's full name.
share your example
Provide a current, on-going servant leadership scholarship worthy example either in a community, in the workplace, or on-campus. Please note: volunteering is not servant leadership per our merit-based scholarships criteria.
Patience
Wait for our reply a) inviting you to apply, or b) encouraging you to gain servant leadership experience that meets our merit-based scholarship critera, c) or requesting further clarification or d) that your academic program doesn't meet our criteria.